NPDES INSPECTION SERVICES
NPDES inspections in Raleigh are required on all land development sites over one acre or multiple lots in a subdivision that total over an acre. These regulatory requirements can be difficult to follow. That's where we come in…
Pollution Monitoring Services is the Raleigh and North Carolina expert in managing regulatory NPDES Permits, Compliance and Issues and is ready to assist you with your compliance needs.
Pollution Monitoring Services provides NPDES monitoring, Erosion and Sedimentation Control (E&SC) inspections and consultation on compliance and non-compliance issues on a wide variety of projects in North Carolina ranging in size from 1 acre to 1500 acres.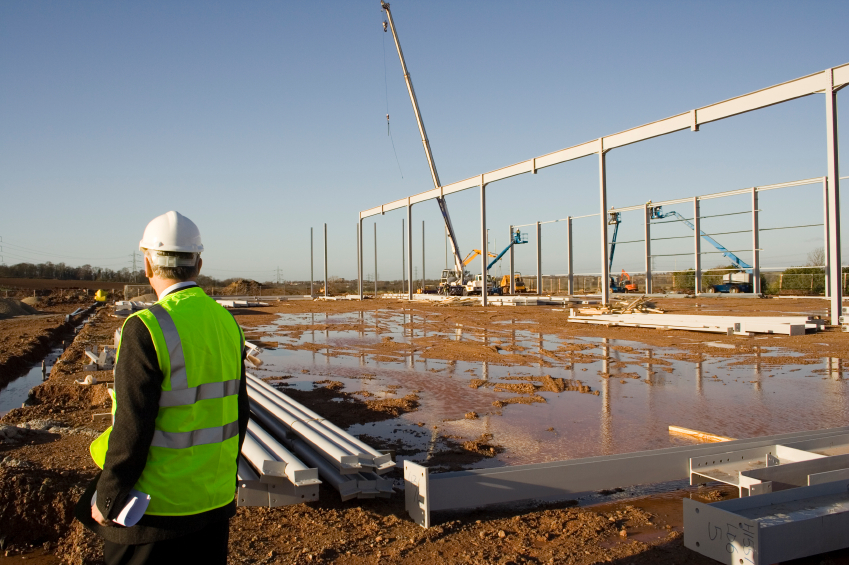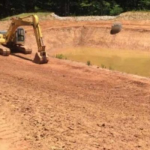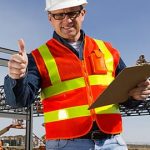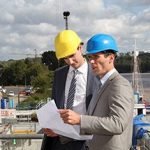 NPDES INSPECTIONS
NPDES (National Pollutant Discharge Elimination System) self-monitoring inspections are tied to overall storm water compliance through the NC General Permit "NCG010000" and are required to be conducted during normal business hours weekly and following rain events as required.
In North Carolina, inspections must meet both Water Resources and Land Quality requirements. This means a combined inspection that complies with the NPDES General Permit, NCG010000 as well as the Land Quality Self Inspections program, approved erosion control plan and any local government or municipality issued land development permits. Inspections are required by the NPDES permit to be performed once every seven days, or within 24 hours of 1 inch or more of rain in 24-hour period (whichever comes first), within normal business hours.
Written documentation of these inspections must remain at the construction site along with the permits and copy of the approved erosion and sediment control plan. It is the responsibility of the developer or other financially-responsible party to conduct or designate these inspections. If we are contracted to function as your designee to conduct these inspections, our staff of trained and certified inspectors with backgrounds from private and public sectors will conduct thorough regular and rain event inspections, then complete and issue written NPDES reports to the client.
During our site inspections we will identify potential and real pollutant sources, evaluate BMP performance, observe storm water outfalls during wet weather discharge, and confirm compliance with the permits. Pollution Monitoring Services inspectors will install an inspection box, digital rain gauge, and weekly log book on each project.
Reports are issued electronically to all of your staff designated to receive copies of the reports. We will place a hardcopy in the log book during the next inspection. All reports are also backed up electronically by Pollution Monitoring Services' office.
We will evaluate each site and provide competitive pricing based on a review of each project's approved plans, disturbed acreage or number of active lots.
NPDES INSPECTIONS PROJECTS
Pollution Monitoring Services also helps by offering consultation on the best and most economical methods to stay compliant. Example projects that PMS is working on or has recently worked on include:
Briar Chapel Tract in Chatham County, NC (active) –provides weekly and rainfall driven NPDES inspections on this 1500 acre (+/-) development.

Traditions Development, Multi-phased development in Wake Forest, NC (active) – PMS provides weekly and rainfall driven NPDES inspections on this 200-acre (+/-) development.

Wendell Falls, Multi-phased development in Knightdale, NC (active) – PMS provides weekly and rainfall driven NPDES inspections on this 500-acre (+/-) development site.

Fendol Farms. A residential development located in Durham, NC – PMS provides weekly and rainfall driven NPDES inspections on this 110 (+/-) development site.
Regularly scheduled and rainfall driven inspections of E&SC devices are required on all permitted land disturbing projects over 1 acre to ensure that they are installed and maintained properly and functioning in accordance with the designer's intent. Specific monitoring and reporting methods are dictated by the permit and records are required to be maintained on site and accessible for regulatory agency review during active construction and for 3 years after permit close out.
Sample of a few of our Projects
The team at Pollution Monitoring Solutions have been providing NPDES compliance, rain monitoring, inspections and consultation for land development sites around the Triangle since 2006.
CPESC – Certified Professional in Erosion & Sediment Control™
2010 C-TAG (Member Technical Advisory Group to NCDEQ for NCG01000 permit)
NCDOT Level I and Level II Erosion & Sediment Control/Stormwater Certification
We have an excellent success record serving as an intermediary with authorities providing insight to any violations that often assisting them in becoming compliant again, or the client was in fact attempting to comply as best they could.
Our team of professionals at Pollution Monitoring Services is committed to quality assurance and continuous improvement for its work and processes.